Restaurant "El Casco": the art of good eating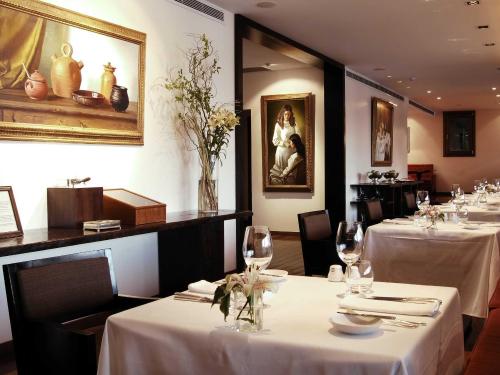 Our
Chef Ana Lucía Arías
, with their talent and creativity, and the traditional warmth of our staff, they make our restaurant is a must in the gastronomic circuit of Bariloche. The letter from the Restaurant "El Casco" is renewed in the winter and summer, using regional fresh ingredients of the day.
Finding attractive flavors, attention to detail and use of personally chosen ingredients with high quality standards make each dish is really a good time to repeat.
The lounge has 180 degree view of the imposing Lake Nahuel Huapi and decorated with paintings of one of the most renowned realist painters of the world:
Juan Lascano
.
Cava complements a sight that keeps a variety of wines and sparkling wines to accompany our cuisine. It has separate entrance and is open to the general public.
In addition to offering proposals for noon or night, has an exquisite patisserie for breakfast, vegetarian options, gluten-free and children.
Contact Us! We are waiting for it...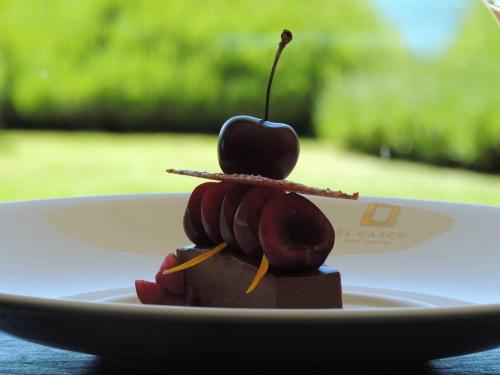 Suggestions:
Menu 2 steps: $ 1.590,00- *
(Includes Main Course, input or dessert, coffee and Petit Four).
Menu 3 steps: $ 1.950,00- $ *
(Includes starter, main course, dessert, coffee and petit Four).
Reservations and information: +54 294 446 2929
E-mail: restaurant@hotelelcasco.com
Open from Monday to Sunday.
Hours: 12:00 to 15:00 and 20:00 to 23:00.
Capacity: 60 people.
Reservations: Recommended.
See options for
Groups
* Price per person, including VAT (21%) Argentine pesos.
Explore our Menus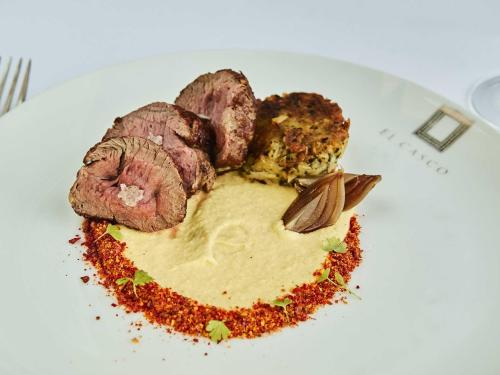 Download Menus
*
Lunch, Dinner and Desserts
* The description of the dishes and their prices are indicative. They are subject to market or seasonal changes.